A doctor who colleagues say cared for thousands of Syrians over his career was among more than 45,000 killed during the earthquake that struck Turkey and Syria.
He was buried Wednesday. The mid-morning low winter sun cast long shadows as the body of Dr. Bahig Dwedari was carried toward a freshly dug grave in his adopted town of Reyhanli in southern Turkey, along with the bodies of his wife, Rania, his sister, Iman, and his daughter, Dima. They were all killed in the earthquake that hit the region on February 6, the doctor's nephew Shareef Dwedari said, and they were buried the same day, in the same grave.
Men gathered to pay their respects, and a young boy read from the Quran, his voice cracking with emotion.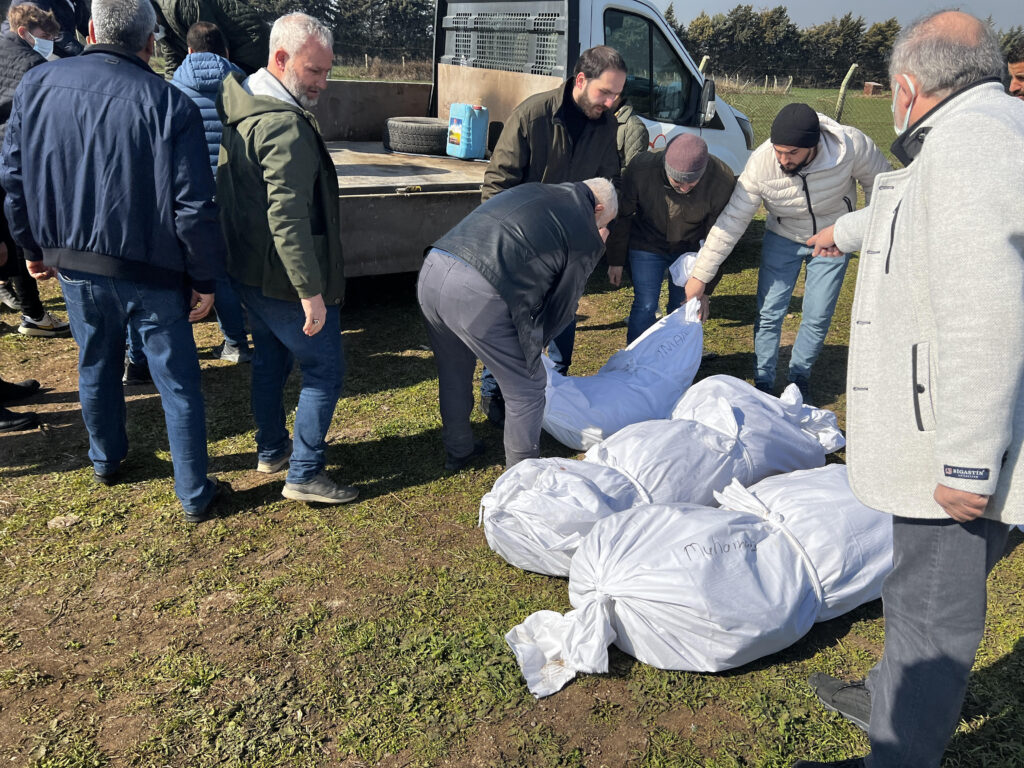 "He helped many people in the war and as my father is dead, became like a father to me. He even made the formal introduction to the family of my now wife, which is very important in our culture," said Shareef Dwedari. "Everyone would go to him for help."
Dwedari was a well-known doctor in his native city of Idlib, Syria, but as the fighting intensified, he fled for Turkey 2016, according to his nephew and to colleagues. Shortly after he left, the Ibn Sina Hospital where he worked was hit in an airstrike.
Once in Turkey, Dwedari worked at a hospital run by Orient for Human Relief in Reyhanli, near the Syrian border, where he provided care to thousands of Syrian refugees who came seeking safety and medical help in Turkey,according to a friend and colleague who worked with him in Turkey.
Doctors in Syria are often the bedrock of community, and the death of even one can have an outsized impact on the Syrian population. As of June 2022, at least 945 medical personnel had been killed in Syria, most of by the Assad Regime and Russia, according to New York-based Physicians for Human Rights.
"He was always smiling, he only ever charged a small amount for a consultation, and if you couldn't pay, he would give his time for free," said the friend, who worked with Dwedari at the Orient Hospital and now works for the Union of Medical Care and Relief Organizations, an NGO based in Switzerland. He asked that his name not be used for security reasons.

At the grave side, the imam began the Dur, the traditional Islamic funeral prayer, with the mourners repeating "amen" in unison, punctuated by a crowing rooster. After the prayer, concrete slabs were laid over the bodies in accordance with Islamic burial customs so the earth that follows doesn't touch the bodies.
It will be a long time before headstones will be in place by the grave sites in Turkey, but the loved ones of those buried know where they are. Some the other newly dug graves had solitary olive or rosemary bushes growing on them.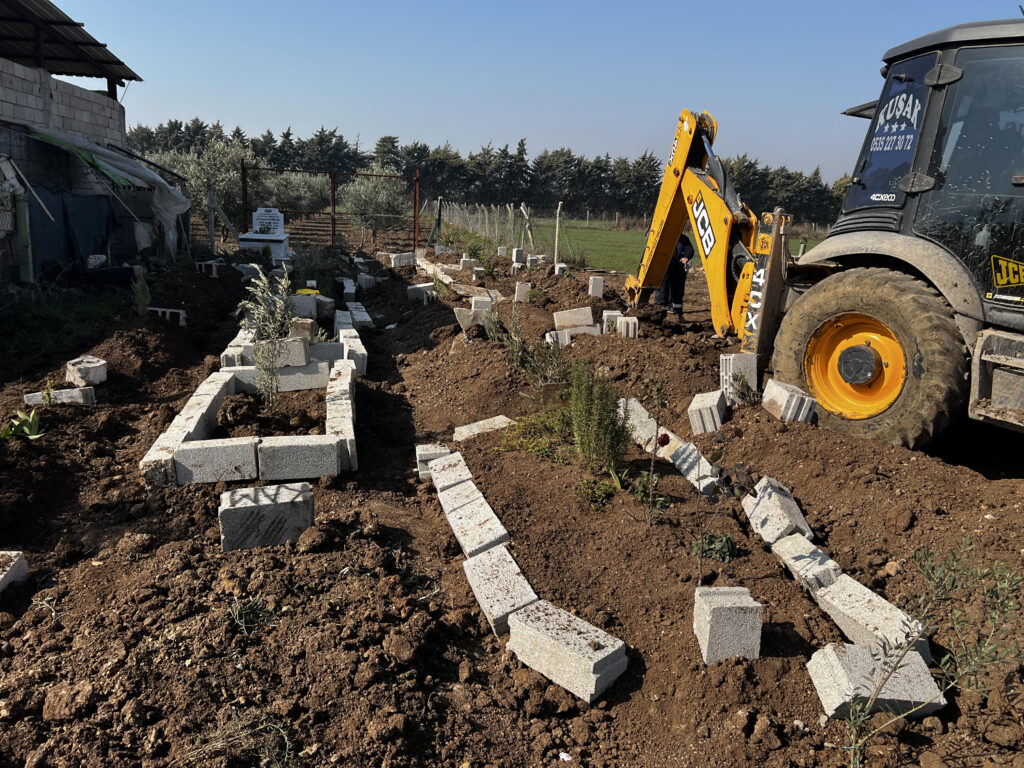 As the graves were filled, some mourners gradually drifted away, while other crouched by the graveside, visibly upset.
"Everyone who knew the doctor loved him," said Mohammed Jamal, a patient of Dwedari's. "He came here to be safe, but it turns out it wasn't."
In Syria last week, World Health Organization Director-General Tedros Adhanom Ghebreyesus, said he saw "destruction of entire communities, the unspeakable suffering of people, and the courage and determination of survivors and responders."
Tedros said that more than a decade of war in the region has left towns destroyed and abandoned – and health systems were unable to cope with this scale of emergency. WHO is providing care for some survivors and launched a $43 million appeal to support the response in Turkey and Syria.
WHO has also shipped medicines and supplies to both affected countries to support care for more than half a million people including for urgent surgery. They also worked with Syrian President Bashar al-Assad to allow additional cross border access points which supplement the aid into Syria they had in place before the earthquake struck.
"The search and rescue phase is now coming to an end, but for WHO, the task of saving lives is only just beginning," Tedros said.