Seven months ago, I was living with my family back in Tunisia when I finally received a confirmation: I was accepted into a yearlong internship in New York City. For someone who loves traveling around and living in different countries, this was a dream come true. The internship started on the 20th of January for a film production company. I knew that this experience would allow me to reach a milestone in my career. 
I had only watched movies about New York City, but I had never thought about it as a real place. So, when I finally started my internship, the culture shock of the city consumed me and it took time getting used to. I was overwhelmed by fast-paced New York City life, I opened a bank account, got a social security number before figuring out which subway I had to take to work, not without getting lost multiple times first.
As I grew more familiar with the setting, I found a favorite street that I started to walk down every evening: Knickerbocker Avenue; absorbing all the smells and sounds the city had to offer and witnessing the melting pot of cultures I was living in. That street shows people from different backgrounds all mixed in together, the loud sound of the subway passing on the train tracks from above, the noise of everyone talking, all at once, each in their own language and the booming music of passing cars. It was an orchestratic symphony by itself.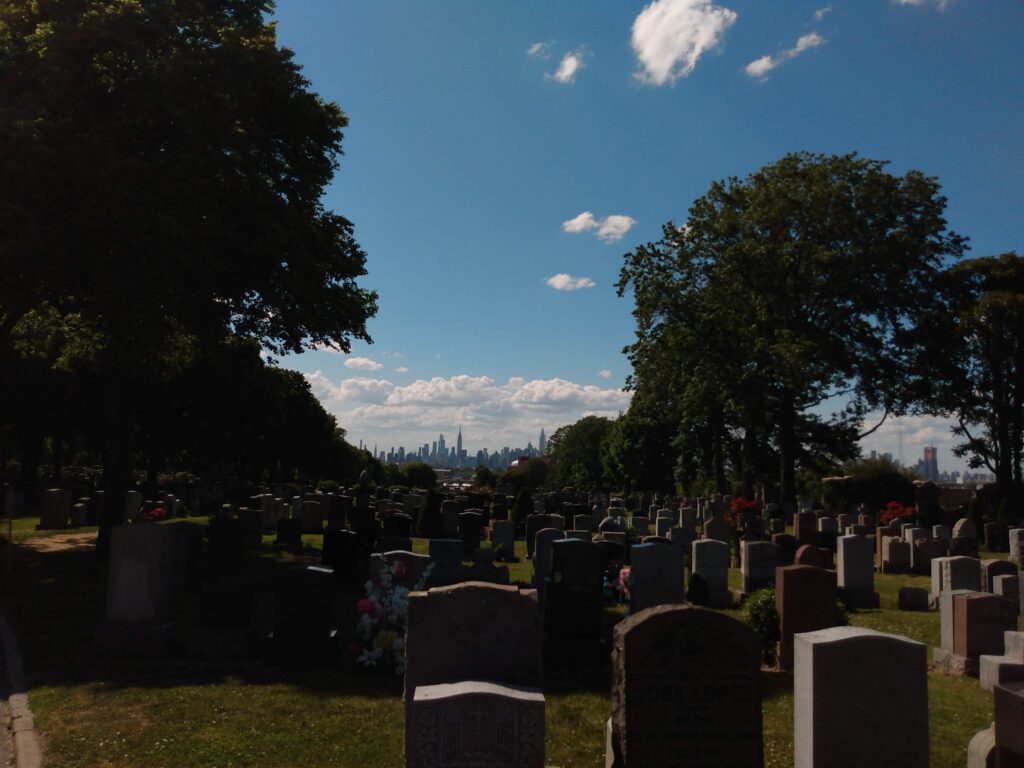 A Virtual Internship
However, in less than two months, the coronavirus epidemic took over the country. Eventually, stay-at-home orders were issued, and I found myself cramped in a claustrophobic Airbnb in Bushwick, Brooklyn. At first, I thought this would be temporary for a few days – a few weeks maybe, and my life wouldn't be affected as much. Then New York became the epicenter of the COVID-19 epidemic in the US with the numbers of cases and deaths getting higher. Working remotely was the new normal, it was a big change, but everyone needed to adapt to the new situation.
When New York City went to sleep, I wasn't ready. The routine that I spent weeks perfecting was put on halt indefinitely: no more taking the subway, and walking around Manhattan in the early mornings. Working from home for the first few days was challenging. My room was small, the WIFI connection was unstable and having noisy neighbors didn't help either. But I was committed. Having supportive bosses and coworkers helped me, especially in getting feedback and staying on track during our daily Zoom calls.
Like everyone else staying at home for months was mentally tiring. My commute had been reduced to having my morning tea then turning my laptop on and starting work, replying to emails and researching. But the fear of catching COVID-19, made me paranoid. I started to feel anxious every time I went grocery shopping. After a few weeks of doing this, I began to get restless and bored from being shut off from all human connection. I started to feel nostalgic of having conversations with people in real life. My mental and physical well-being was impacted. Work and calling my family and friends daily kept me busy, but it wasn't enough.
As it became evident that the pandemic was sticking around for a while, I decided to do something and not give up feeling numb about it. I still wanted to make the most of my experience in NYC. I managed to fill my schedule with more activities, going on long walks around my neighborhood. Focusing on writing and doing creative projects, playing video games and watching Netflix.
Now, this new normal is normal to me. I am okay with isolation. Naturally, a pre-COVID New York would feel better; I'd be able to actually enjoy the rest of my internship inside an office rather than a rented room. Yet whether that happens or not, I'm still determined to make my journey here.