27 July 2011
"Illness, a sick body, is not why I'm here," he said. "My purpose in life is not going to be achieved through disease and illness. My lessons here are about greater things."
It was a comment and attitude, my husband-to-be, Charles, made on his birthday the year I met him. It stood out as something unique for someone to say. I'm convinced he made the remark, trying to assure me, (though I had no doubt) that our significant age difference was not a matter about, for either of us, to be concerned. He was determined and he believed he would outlive me, he said. It became our playful commentary with friends; we always kidded that I would die first.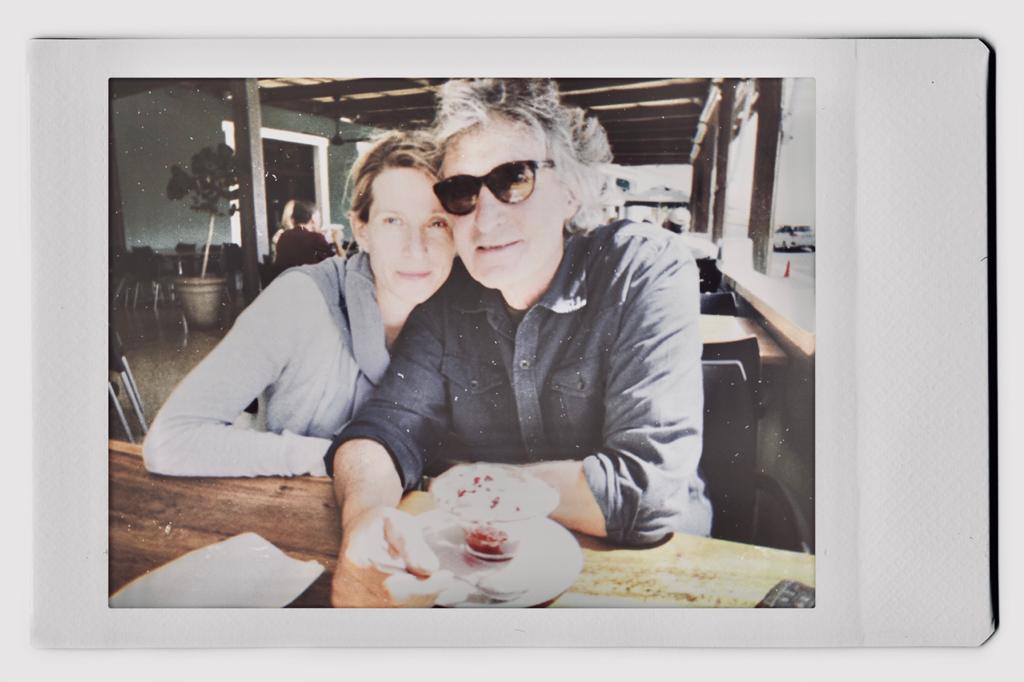 Charles was more than dedicated to telling stories as a filmmaker, covering climate change, the environment and wildlife. He had a robust voice against corporate greed and inaction against wrongdoing. He was not the type of man you could just hug and he wasn't the guy who would offer you the right words of comfort when things were tough. He was the man who listened and allowed you space to be; he never dominated but he moved things and mindsets, he changed them in a silent way and with a grimace that could swoon a buffalo.
He was passionate about the outdoors; the indoor cabin-fever would turn him into a frenzied cat if he didn't get to smell the air, ride the mountain, surf a wave… or explore the open road on a road trip. He could fix anything and he relished the challenge of things going wrong so that he could make a plan because that was when the adventure began for him.
If there was ever a choice to do something and there was a road less travelled, that's the route we would choose. We seldom hesitated. Consequences were always an expected part of the undertaking. It was a "What could go wrong, come, let's go," kind of approach.
23 December 2015
"Well, this is unexpected. It's not part of the plan." Charles was diagnosed with an aggressive colo-rectal tumour that had already spread to the prostate. It would spread to his liver and lungs and then to his pelvic bone and lymph nodes. He would endure a stoma, a colon fistula, another tumour and a suprapubic catheter. All this while he rode his e-bike, moved house, travelled abroad, worked on (produced, filmed and edited) film projects for his clients.
Charles was determined to beat cancer by living through it. And because he wasn't dying first, I was.
Being a caretaker to someone you love is an act of service, it's the most worthwhile way to show your love – you put on a suit of armour and you go to battle for them, with them. You take each hit without a flinch. You get up and start again. Charles would take the health knocks and get up again; I had to do the same with my mind and energy.
Each time he recovered from a chemotherapy, post-infection sepsis, a surgery, a new diagnostic curve-ball, withdrawal, another metastasis… he'd say "We can't let this thing beat us. We just have to see what happens next. Right now, it's a new start again. That is what life is about. Good times and hard times."
And we'd get back up.
I recall, only once, when Charles felt beaten by cancer and the life and freedom it was taking away from him. It was just this once where he felt like giving up, where yet another start felt like an ending.
June 2019
When Charles lay in our home in the last days of his life. He held on to every last minute he could. He would break through the pain some days, he'd bust through the sedation and the slow fading away of his body, to the alarm and horror of his medical team, and he'd want to move, he'd want to go somewhere. In a couple of these moments he would grab my hand, my arm and say, repeatedly, "Come, let's go, come let's go."
I don't know where he thought we would go. Or what he meant. Time and death didn't afford us an explanation. I watched him ever so gently, just in his nature, quietly take his last breath. A candle going out, his flame just went away in an instant. It was there; then it wasn't.
It's been nearly a year since my husband died, at my side. When someone you care for dies, 'you lose the part of you that only they knew. You lose some of your story. It simply dies'.
I have mostly found myself wordless, speechless in ability to adequately describe how it feels since he died. Death and loss don't make for good dinner conversation or over a catch-up with a friend. I find myself moving the conversation on because though I'm not uncomfortable talking about his illness and death, people generally are not comfortable talking about it. Because, rightly so, there is absolutely nothing to say to make it better.
Surviving my husband's death, is the greatest thing I've had to do. He changed my life when he entered it and he changed it again when he left. When he said that he had greater lessons in life to learn than to succumb to illness, maybe, and he wouldn't have known it at the time, maybe, it was meant for me.
************
Charles died on June 23, 2019.